Latest posts
10 Tips&Tricks On How To Choose The Right Place For Fast Food
Lorem ipsum dolor sit amet, consectetur adipiscing elit. Nam laoreet, nunc et accumsan cursus, neque eros sodales lectus, in fermentum libero dui eu lacus. Nam lobortis facilisis sapien non aliquet. Aenean ligula urna, vehicula placerat sodales vel, tempor et orci. Donec molestie metus a sagittis…
How To Tell How Much Sugar Your Body Actually Needs?
Vestibulum ante ipsum primis in faucibus orci luctus et ultrices posuere cubilia Curae; Proin mattis, erat at ultrices aliquam, turpis nisi rutrum erat, eu finibus felis nisl ultricies mi. Aliquam quis interdum dui. Vivamus mattis bibendum dolor, vel varius ante facilisis at. Maecenas molestie vestibulum…
Meet the Author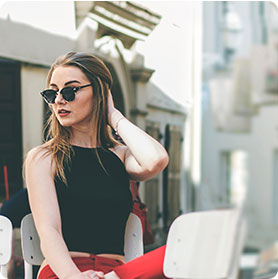 Gillion is a multi-concept WordPress theme that lets you create blog, magazine, news, review websites. With clean and functional design and lots of useful features theme will deliver amazing user experience to your clients and readers.
Learn more Subscribe Now
* You will receive the latest news and updates on your favorite celebrities!